Betsan, the organiser of Stitchlinks, recently contacted me with about research being conducted into the healing powers of knitting (something I alluded to here). How great that some people are attempting to provide some robust answers to this!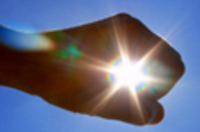 She says "We're collecting a large volume of anecdotal evidence via an online questionnaire and need to muster the help of as many knitters, crocheters and cross stitchers as possible. We need to collect thousands of stories which will then be analysed and presented to experts in a number of fields of medicine and psychology. Only first names will be used in the final documentation so no contact details will be passed on to anyone."
They are avidly searching people's input into this research and you can participate by filling out a questionnaire on their site. Here's a link to why their research is important...