It is World Wide Knit in Public Day on Saturday 9th June!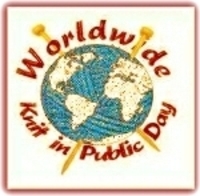 As if we needed more of an excuse..!
I've missed the deadline to sign up Bath (dammit) but, that day, I will be sitting in a sunny public place knitting merrily. My Oxford knitting buddy, Rachel, will be visiting: if anyone else fancies joining us please drop me an email!