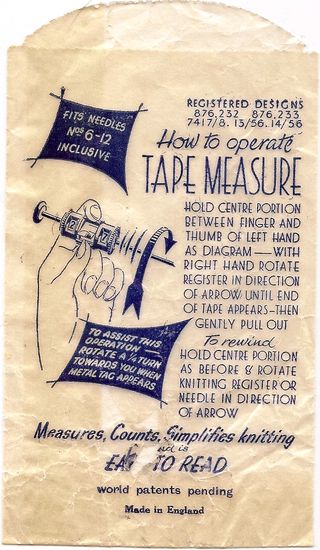 Last year a lovely vintage row counter (inside this wee waxed-paper packet) came into my possession. It is my favourite colour (Cornishware blue) and had a teeny-tiny tape-measure in the middle of it...
Does it sound like an overreaction to say that it's transformed my life..? Never again will I be found rootling around the house for a ruler, or using the quirky thumb-joint-equals-an-inch trick on the train...
I cherish it dearly...