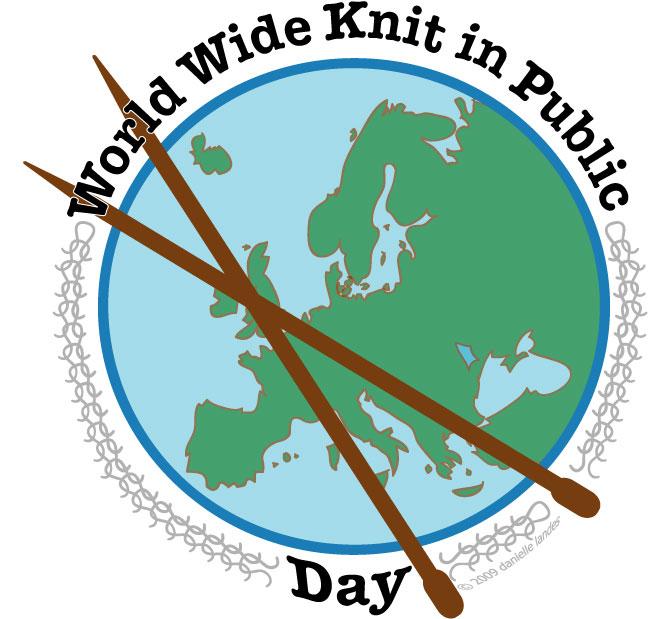 It's that time of year again! World Wide Knit in Public day encourages what it says! I'm not a public knitting wallflower, with a pair of socks on the needles permanently in my handbag for bus journeys - but this is an excuse for a group-knit.
I've got loads on at the moment so Helen and Janine are running the event: Saturday 13th June from 2-5pm. Here's their news:
'Ideally we would like to link to reuse, recycle, buy local ethic.  With this in mind, if one of you is happy to knit a project out of reclaimed material of any type for the afternoon, that would be very excellent. 
We are also planning to have a brag washing line, so if you are happy to have a knitting project featured it would be great if you bought it along.
I myself will be bringing my spinning wheel plus a selection of unspun/spun fibres so people can see natural fibres before, during and after processing.  I am also planning to bring some skeins of indie dyers such as laughing yaffle, NDS, Fybrespates to tempt people.
Janine and I shall be working on publicity but if you have a blog, facebook page, or twitter could you please push it.
If you have any questions etc in the meantime, please contact me.
Thanks and have fun
Helen'
Contact Helen here or visit her blog...