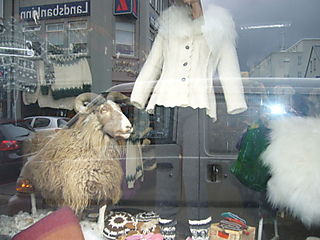 A colleague recently had the luck to go to Iceland to attend a conference and spotted this wool shop (left). Nothing untoward here, I suppose. Much like any other yarn shop, said us.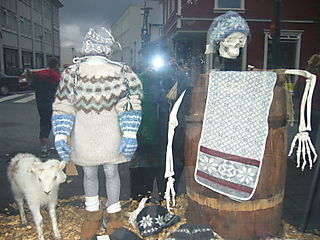 Ah...yes... but here is another angle of the window display (right).
Please note the two-headed lamb. Hmm.
Oh, and the skeleton. Assumingly, that scarf takes a long time to knit...